Air Conditioning Jet Cleaning
Jet Clean : Single Split Air Conditioner.
These prices are for air conditioners that are in working order and require cleaning. If the air conditioner has not been serviced for 4 or more years and is very dirty (i.e. visible mould growing inside the unit) then theses prices may increase. We also use a steam cleaner to help remove any mould and get into the areas where most cleaning methods cannot (providing a thorough, environmentally friendly alternative to harsh chemical treatments). Blocked filters and dirty fan rollers can cause the following issues with split and ducted air conditioning:
Poor airflow
Damp mouldy smell
Excessive water dripping from the unit
Icing up
Noise indoor unit
Overheating
Excessive mould growth
Mould inside your air conditioner:
The most dangerous type of mould is the kind that's hidden. Going unseen and undetected, it spreads rapidly throughout your room, exposing you and your family to countless health problems. If you do detect slight mould, at either mild to low moderate levels, you can remove it through thorough cleaning, exposure to sunlight, and through proper ventilation.
However, detecting and removing mould is far trickier with central air conditioning systems. Most people aren't even aware that mould can and probably is inside your air ducts and vents. If you have several of the symptoms listed above, but are confident that your home doesn't have mould, chances are it's hidden in your central AC system. Aircon systems are one of the main mould producing appliances because they are a highly suitable environment for fungus. The high density of moisture and dust makes this a perfect breeding ground.
Before Split Air Conditioner Jet Clean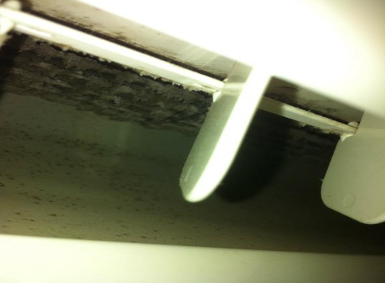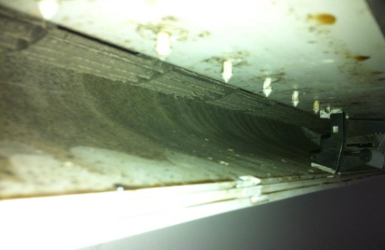 After Split Air Conditioner Jet Clean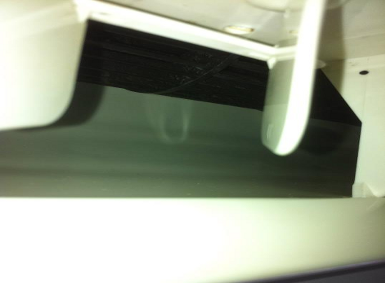 Condition of unit from a scale of 1-10 (Single split system)
From $165 which includes call out fee, these prices are based in the Brisbane area.
1-3 from $165
3-6 from $165 - $250
6-10 from $250 - $300 (includes cleaning Fan Roller)
For a Multi-head system each additional indoor head unit is $85.00 with a base price of $165
For more than one split system in a home discounts can apply
Pricing includes:
Complete strip down and removal of casing indoor unit, including removal of drip tray where possible
Clean filters
Coil clean the indoor evaporator (complete steam clean)
Clean and flush out water drip tray
Flush drain
Check outdoor unit for any debris blocking the condenser
Check refrigerant
Temperature check
Function check
Anti-mould removal and clean all indoor parts
Anti-bacteria and mould spray
Exclusions in standard Jet clean:
The following are more related to a breakdown. Please see breakdown menu.
Compressed nitrogen to clean out blocked drains i.e. if the air conditioner is dripping water: $35.00 incl. GST
Cost of refrigerant to re-gas units: Please refer to re-gas menu for pricing
Recovery of refrigerant from a non-running system including call out: From $380.00 incl. GST
Removal of a split system including call out: From $380.00 incl. GST
Breakdown call out fee: $85- $175 incl. GST includes technician for up to half an hour.
$85 per hour after if required.(Price relative to area of Brisbane)